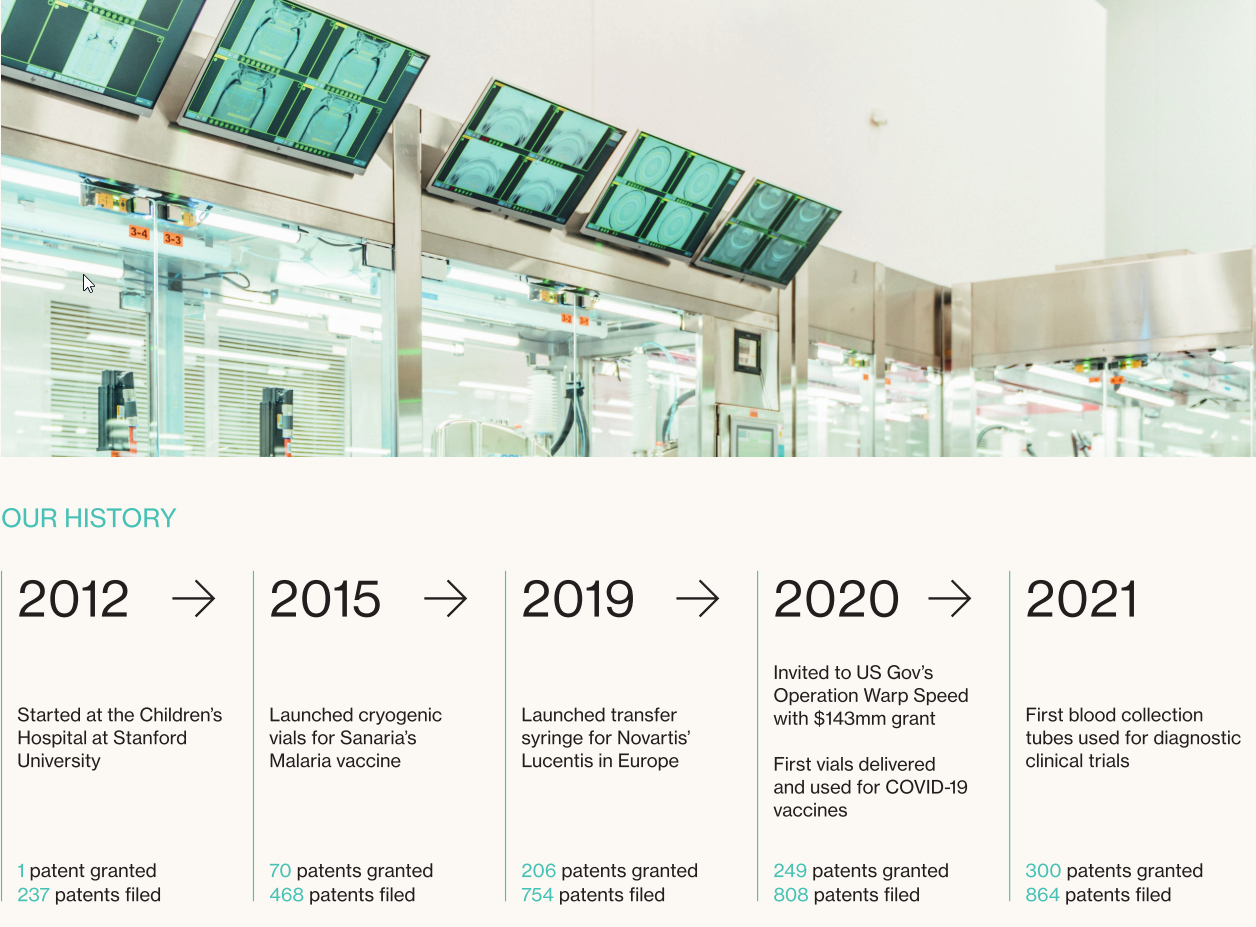 In 1910, the Abrams family led by Mauri Abrams embarked on a remarkable journey of "pioneering firsts" which have revolutionized highly regulated industries. In the 1950s, Bobby Abrams took the helm and built what was to be one of the largest dairy companies in the continental United States. Through numerous innovations – including the first integrated plastic milk jug and the first resealable milk carton spout – Bobby Abrams introduced a new paradigm of customer convenience to the dairy industry. As the inventor of the private label concept, Bobby also constructed a new way to bring fresher milk to families throughout the eastern United States.
As his second chapter, Bobby invented a series of molded plastic containers – including the desiccated plastic vial for diabetic strips, the infant sippy cup, and airtight vials for drugs for abuse testing. These inventions provided safe and innovative packaging for leading companies such as M&M Mars, Johnson & Johnson, Abbott Laboratories, Roche Diagnostics, Glaxo Smith Kline, and most of the world's governmental agencies associated with athletic drug testing and national dairy boards.
In 2012, Bobby was approached by the Children's Hospital at Stanford University. The hospital was unable to save the lives of 20-25 pre-mature babies each year. These infants where suffering from adverse reactions to sub-visible particles found in traditional glass syringes and vials of their medicines. Bobby, with the help of several leading scientists and Nobel Laureate groups started his mission to invent a completely inert container to house modern biological drugs. It was at this time that SIO2 Materials Science was born.
SiO2 has spent 10 years and more than $500 million in research and development to invent the breakthrough technology platform which fuses the benefits of glass and plastic without the drawbacks of either.