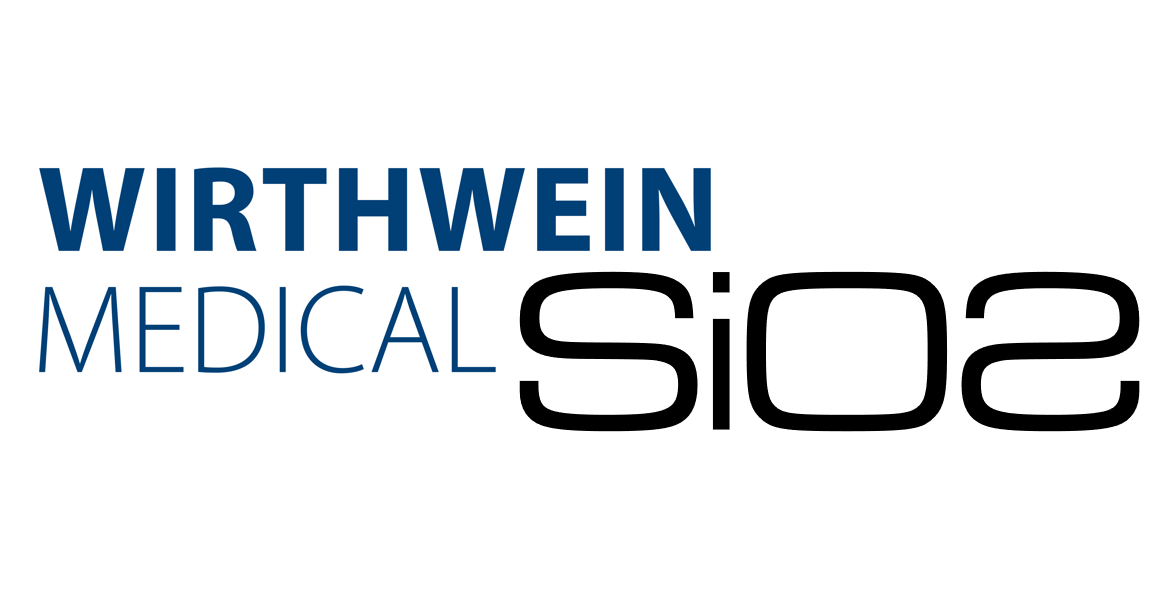 SiO2 Materials Science and Wirthwein Medical coming together to transform the future of primary packaging solutions
Auburn/Basel/Mühltal / Date: 31 st January 2023
SiO2 Material Sciences and Wirthwein Medical GmbH & Co. KG announce the formation of a new strategic partnership to unite SiO2's medical market experience and Wirthwein's product and technology expertise together. This means, faster and easier access to innovative primary packaging solutions for customers.
The strategic partnership integrates the exceptional product expertise and strong customer base across both companies to boost product innovation and accelerate access to the medical, diagnostic and pharmaceutical markets. The expansion of the geographical footprint across Europe and the USA strengthens the delivery performance and the product availability for customers.
Yves Steffen, CEO of SiO2 said "Wirthwein has production capabilities and expertise which SiO2 can benefit from, and we can offer wider market access and experience in the pharmaceutical industry. Wirthwein's access to the diagnostics market and SiO2's innovation development in the diagnostics sector, allows us to utilize our production capabilities more efficiently and profitably.  He added that "This collaboration empowers us to complement our strengths to grow both companies and ultimately better serve the needs of our customers through faster access to innovative products."
 Marcus Wirthwein, Spokesman of the Executive Board of Wirthwein SE said " SiO2 has excellent expertise and coating technologies for polymer primary packaging solutions which complement Wirthwein`s existing technology and strategic product platform. ". Dr. Thomas Jakob, Managing Director of Wirthwein Medical added that "Through the combination, customers benefit from a huge potential. Through this cooperation, we are pooling our resources and are able to meet the needs of our customers even more effectively."
SiO2: We bring step-change innovation to life!
SiO2 is an advanced and innovative materials science company providing innovative primary packaging solutions for the Pharmaceutical & Biotechnology, Molecular Diagnostics, Consumer Healthcare and Cosmetic industries. SiO2 has spent 10 years and more the $500 million in research and development to develop its breakthrough materials science platform technology, which fuses the benefits of glass and plastic together, without any of the drawbacks.  The most common applications today include syringes, vials, blood collection and tubes. SiO2 has over 250 associates based in Auburn, Alabama (US) and Basel, Switzerland.
Wirthwein Medical:  We bring plastics to life!
With cutting-edge technologies and processes, Wirthwein Medical develops and produces plastic components and systems. Manufactured plastic systems from Wirthwein Medical are applied worldwide in the diagnostics, medical technology and pharmaceutical industries. As a full-service supplier, Wirthwein Medical molds state of the art toolmaking, injection molding-, blow molding- and assembly technologies into one complete package. Presently, more than 330 employees work at three sites in Mühltal and Ober-Ramstadt (Germany) – on a total area of around 55,000 square meters.
Since 2005, Wirthwein Medical GmbH & Co. KG has been a subsidiary of the internationally active, family-run Wirthwein Group. With 23 companies in Europe, Asia and the USA the Wirthwein-Group with a global footprint is always in close proximity to its customers.
Media Contact SiO2 Materials Science
Dr. Thomas Schwarz
Chief Commercial Officer
thomas.schwarz@sio2med.com
www.sio2ms.com
Media Contact Wirthwein Medical
Alessia Aydin
Marketing and PR clerk 
alessia.aydin@wirthwein-medical.com
+49 6151 919 503
www.wirthwein-medical.com